Solo new York's tablet case collection offers a selection of protective ways to carry around an iPad and other items as wearers go about their day.
Finding the perfect bag or tablet case can make your everyday life quite a bit easier. After all, there's a fair amount of security that can be gained from knowing that everything has its own place.
That's why we decided to take a look at some bags and iPad cases from Solo New York. This company's offerings mostly fall solidly in the mid-tier range, making them affordable for most budgets.
As a bonus, most of the items feature plenty of storage space, tucked away behind a simple yet trendy design that can seamlessly integrate into nearly anyone's style.
Duane
Like many of Solo's bags, you can carry the Duane Hybrid bag multiple ways. A handle allows it to easily be carried as a briefcase, a shoulder strap allows it to act as a messenger bag, and two hide-away padded backpack straps allow you full use of your hands when needed.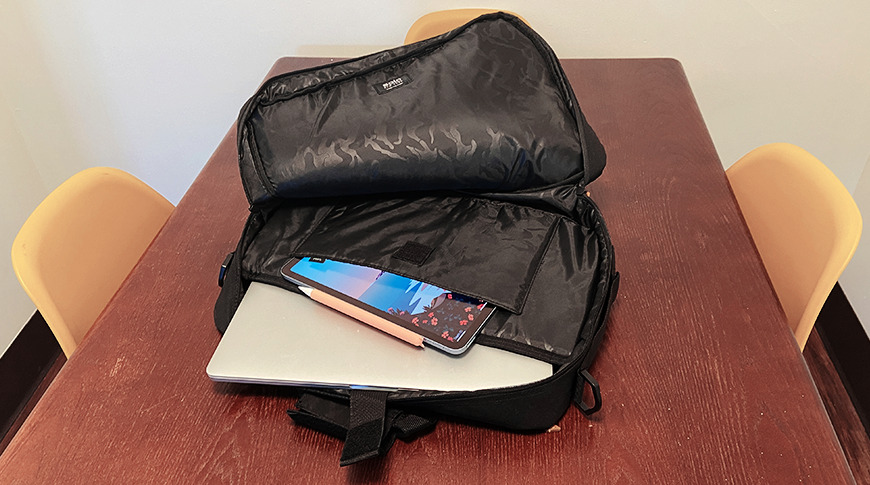 The Duane features a fully padded 15.6-inch laptop compartment, making it perfect for the MacBook Air, the 13-inch MacBook Pro, and the 15-inch MacBook Pro. There's also a separate tablet pocket, which can fit an iPad too.
Two quick-access front pockets allow you to stash your phone, keys, and wallet where you can easily access them.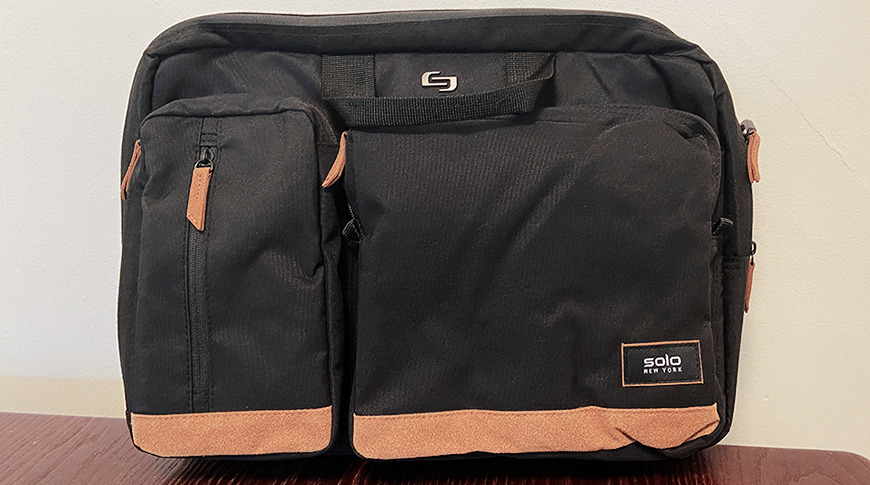 We received the Duane Hybrid bag in the black/tan colorway and appreciated how the suede elevated the relatively simple design. The Duane Hybrid bag is available starting at $42.12, and comes in black/tan, grey, and black.
Ludlow Universal Tablet Sling
The Ludlow Universal Tablet Sling is perfect for those days when you want to travel light. It fits any tablet up to 12.9 inches in size, and offers a bit of padding to prevent it from being needlessly jostled while you go about your day.
The shoulder strap allows the bag to be effortlessly carried on your hip, keeping your everyday carry items close at hand. It's perfect for those who want to travel light.
A front-zip quick access pocket stores your keys, AirPods, or sunglasses, while a zip-down organizer pocket keeps track of your wallet, pens, and iPhone.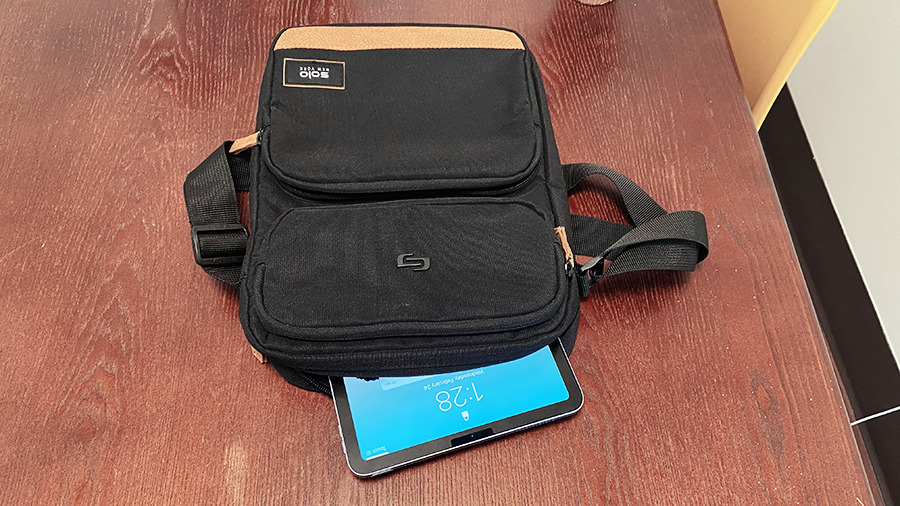 The Ludlow universal tablet sling is available in three colors: black, gray, and black/tan, and starts at $28.00.
Premiere Universal Leather Padfolio
Perhaps our favorite of all the things we've looked at from Solo New York is the Premiere Universal Leather Padfolio. Outside, the full-grain leather and zip-around closure protect your iPad while looking sophisticated.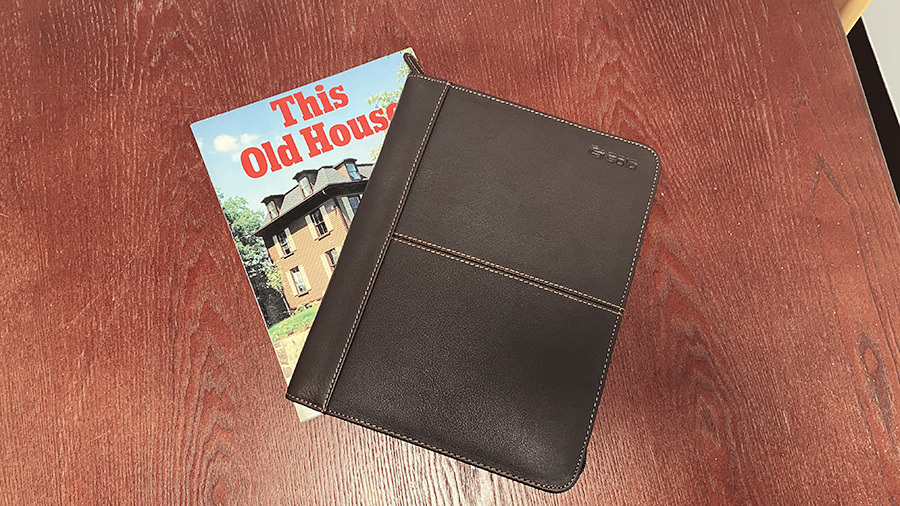 Inside, it utilizes tensioned clips that allow it to hold any tablets between 8.5 inches to 11 inches in size, and a smaller version accommodates 5.5″-inch to 8.5-inch tablets. Once in place, you can use velcro to adjust the tablet to multiple viewing angles.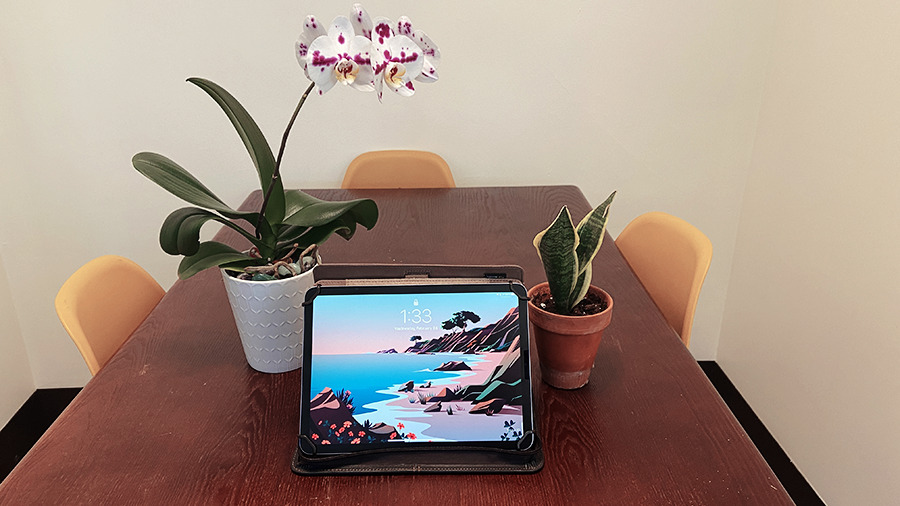 Our favorite feature is the divider that holds a 5-by-8-inch notepad securely in place, giving you a place to jot down to-do lists while you're on the go. There's also a slip pocket for important papers, places to stash credit cards, and even a pen loop.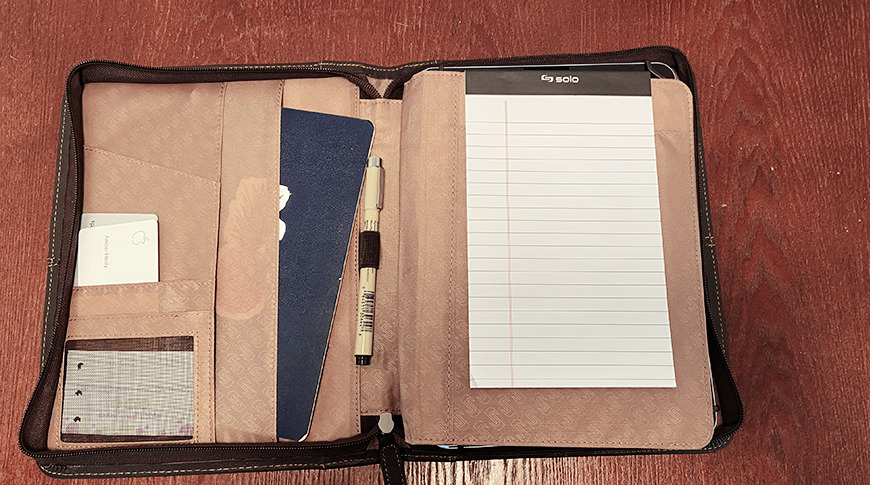 Velocity Universal Tablet Case
If you're looking for a simple, everyday tablet case, look no further than the Velocity Universal Tablet Case. Again, it utilizes tensioned clips to hold your iPad in place.
A magnetic strap keeps the cover securely closed while in tow, and there's enough room to ensure your Apple Pencil can come along for the ride as well.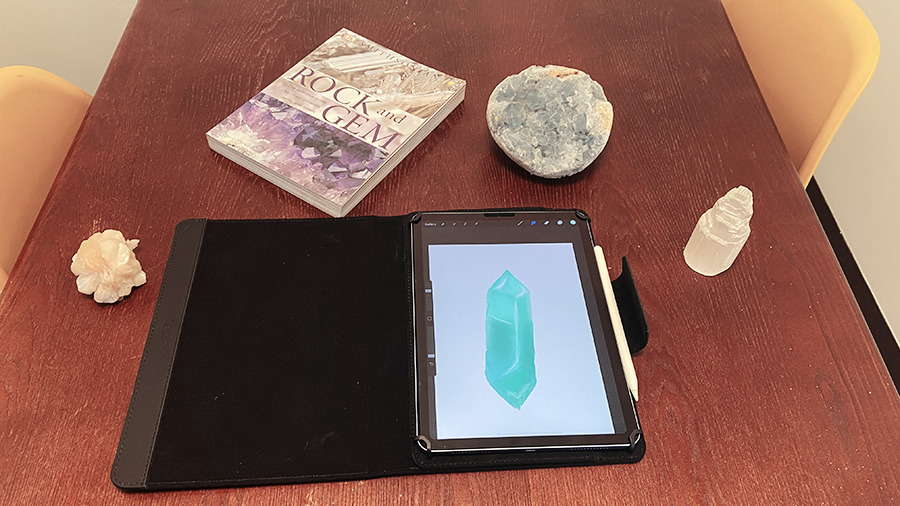 This case also features a velcro angle adjustment system, allowing you to find the perfect angle for FaceTime calls, watching movies, or catching up on emails.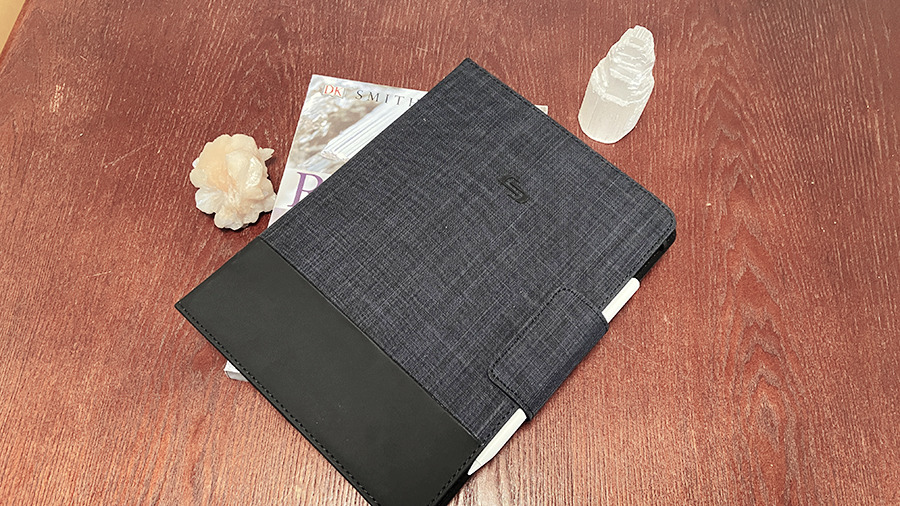 The Velocity Universal Tablet Case is available in two sizes — one that fits 5.5″ to 8.5″ tablets for $16.95, and a larger size that fits 8.5″ to 11″ tablets for $33.44.
Source link